Our Pastoral Team
C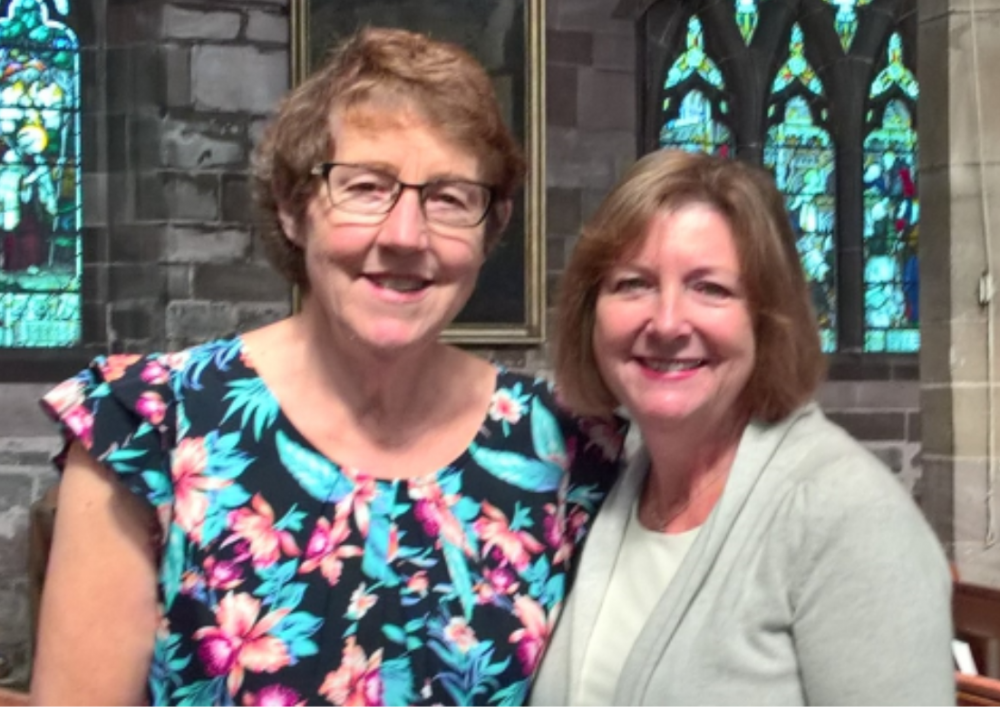 aring for one another is an important part of being God's family here at St Mary's and there are many who lend a helping hand and support to others in need.
However, we are also blessed to have a dedicated pastoral care team of men and women, led by our licensed Pastoral Care Co-ordinator Carol Corney, seen here on the left.
We have bidden a fond farewell to Jean as Pastoral Care Co-ordinator (see above on the right) but are over joyed that she's not leaving the worshipping community!
The Pastoral Team:
Visit the bereaved, sick and housebound, including those in residential homes.
Provide a confidential listening ear.
Take home Communion to those unable to get to church.
Facilitate lifts to church.
Provide occasional training courses in pastoral skills, such as listening.
Read more here about what if on offer facilitiated by the Pastoral Team.
If you, or someone you know, would value any of this help then do contact Carol.
Carol Corney: 01630 653137
Catherine McBride (Vicar) 01630 656943
If you would be interested in joining the Pastoral Team, or think that you can help in any way, then please do contact Carol Corney, or our vicar, Catherine McBride.